What Makes Our West Little River Plumbers The Top Choice In The Area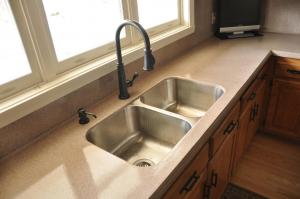 The best of the west is WM Plumbing. We're not from the Old West, we're a West Little River plumbing company right here in South Florida and we are your best choice for a plumbing emergency service call. Our teams are already in the truck and ready to go. Just give us your address and we'll be there as quickly as those old gunfighters can draw and fire.
Metaphors aside, WM Plumbing offers fast emergency service and top quality repairs to the homeowners and commercial landlords of our community. We have affordable pricing so you don't have to put off those small jobs and risk bringing on a more serious situation. And our West Little River plumbers can recommend a basic maintenance plan, something that will prevent emergencies from happening in the future.
A West Little River plumber from WM Plumbing is waiting to assist you right now. Whether your problem is large or small, classified as routine or considered a crisis, we will work as hard as we can as fast as we can to fix it. We'll even clean up the mess when we're done. Give our plumbers a call today and make your home a safer, dryer place for you and your family.